Localities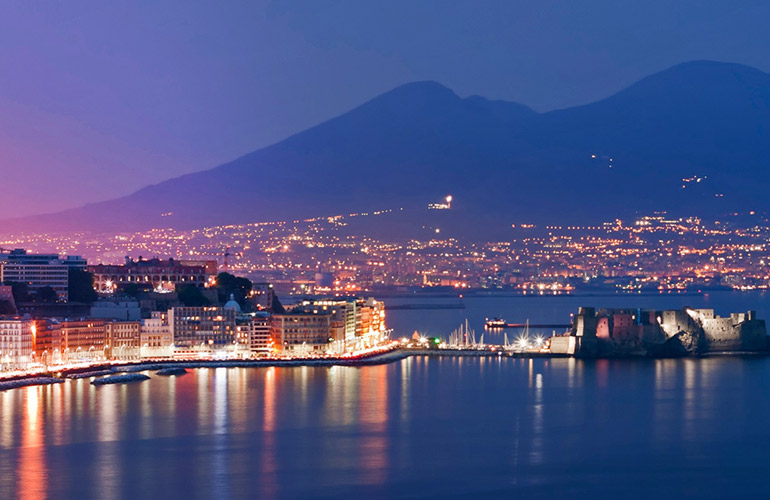 Naples
Naples is the third most-populated city in Italy and the biggest city in Southern Italy. It was founded between the 7th and 6th centuries BC by the Greeks and was named Neapolis, which means new city.
Details
---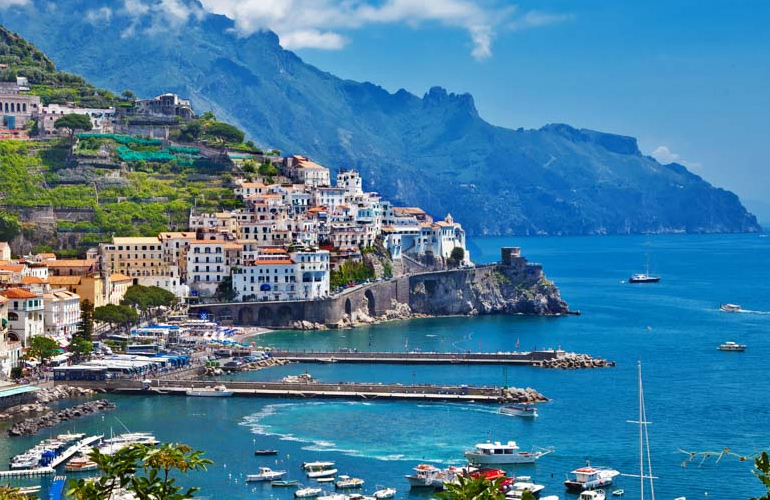 Amalfi
Amalfi with its wonderful views, is the main town of the Amalfi coast on the gulf of Salerno. It lies at the mouth of a deep ravine, at the foot of Monte Cerreto, surrounded by dramatic cliffs and coastal scenery.
Details
---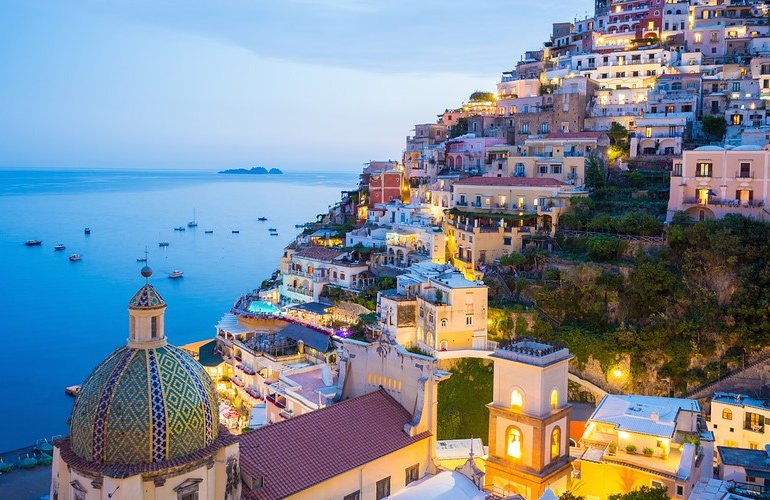 Positano
Positano is a small town located in one of the most beautiful valleys of the Amalfi Coast. It was a port of the Amalfi Republic in medieval times, and prospered in the 16th and 17th centuries.
Details
---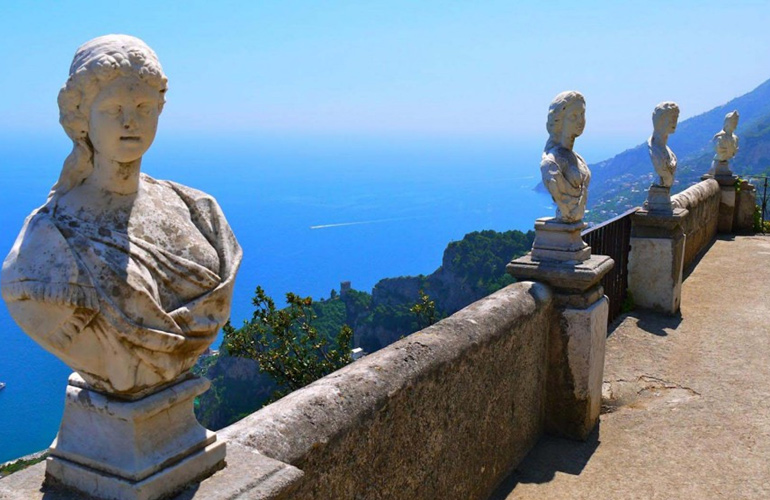 Ravello
Ravello is a town situated up on the mountain overlooking the coast from Maiori to Amalfi. It was founded in the VI century A.D., and reached the peak of its splendor in the X and XI century, then shared the same fate of Amalfi Republic,
Details
---
Sorrento
Sorrento One of the finest of the many jewels which stud the peninsula of Sorrento is the city from which it took its name which is merged with the mith of sirens.
Details
---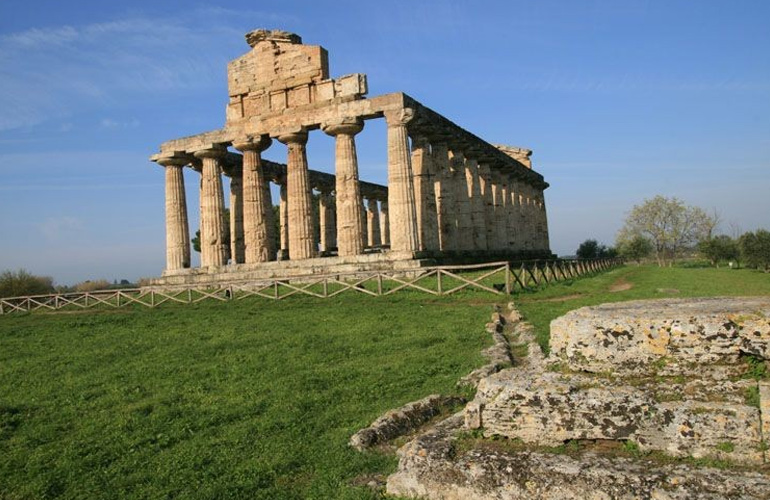 Paestum
Paestum is located in the north of Cilento, near the coast about 85 km SE of Naples in the province of Salerno. It was a major ancient Greek city on the coast of the Tyrrhenian Sea in Magna Graecia
Details
---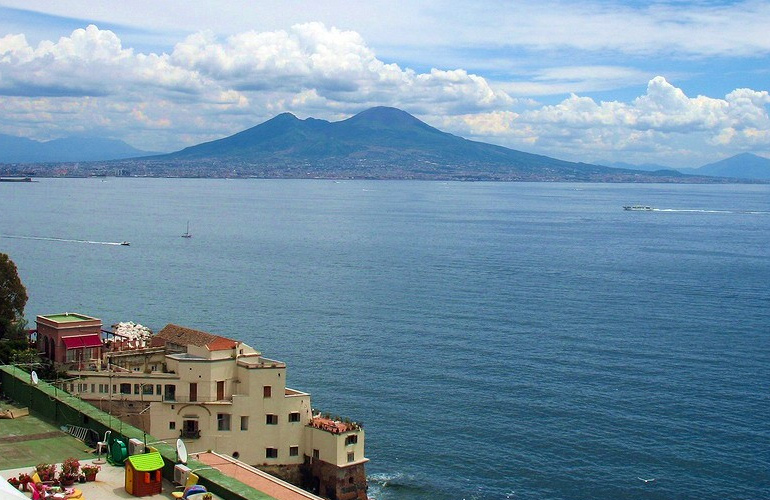 Vesuvius
Mount Vesuvius is a stratovolcano in the Gulf of Naples. It is the only volcano on the European mainland to have erupted within the last hundred years, although it is not currently erupting.
Details
---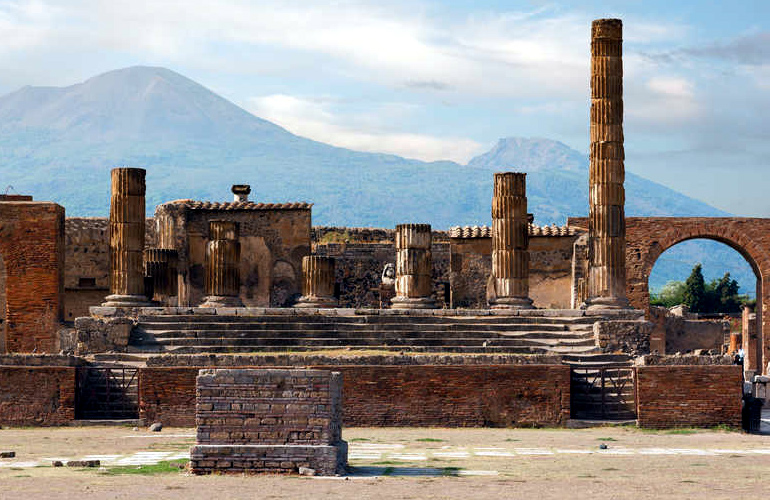 Pompeii
Pompeii was a resort town in the Roman Empire, located South of Naples on the western coast of Italy. At its height Pompeii had a population of nearly 20,000 people. On August 24, 79 A.D. the city was buried by the eruption of nearby Mt. Vesuvius.
Details
---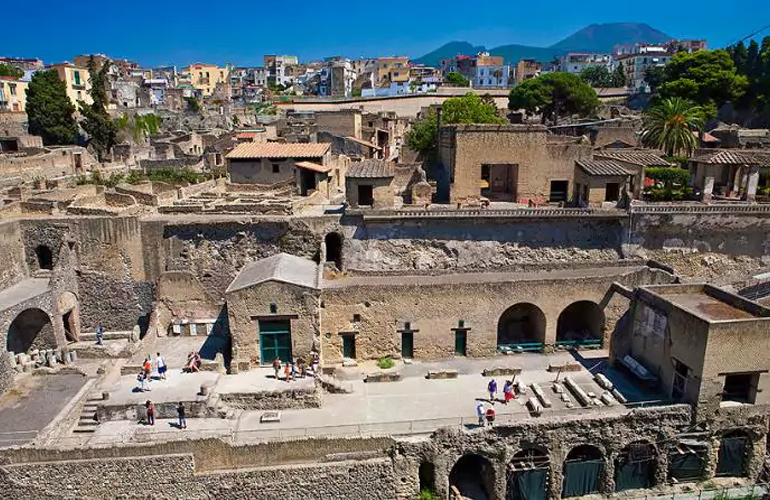 Herculaneum
Herculaneum is a town close to Naples in Campania, located in the territory of the current city of Ercolano in the shadow of Mt. Vesuvius. It was destroyed by an eruption of Mt. Vesuvius in AD 79, the same eruption that destroyed Pompei.
Details
---
Caserta
Caserta The Royal Palace of Caserta is now a World Heritage Site and was originally built for the Bourbon Royal family. The construction of the Palace began in 1752 and took over 90 years to complete.
Details
---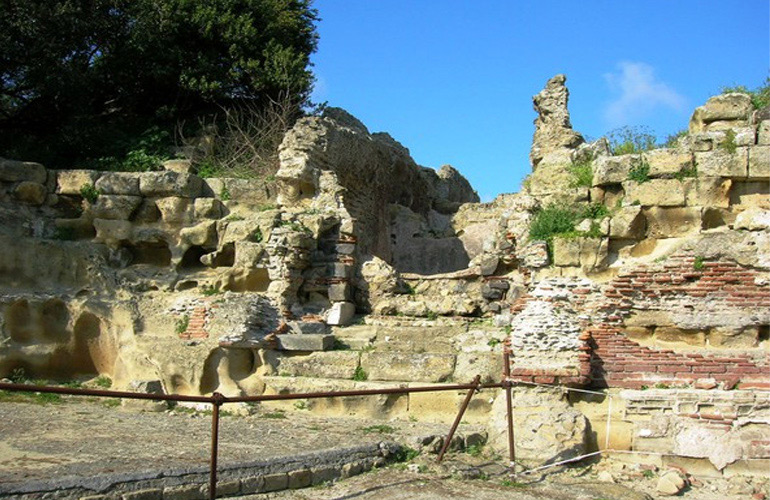 Campi Flegrei
Phlegraean Fields is an area, well connected to the metropolis of Naples where places, people, traditions and local produce are an endless source of discovery.
Details
---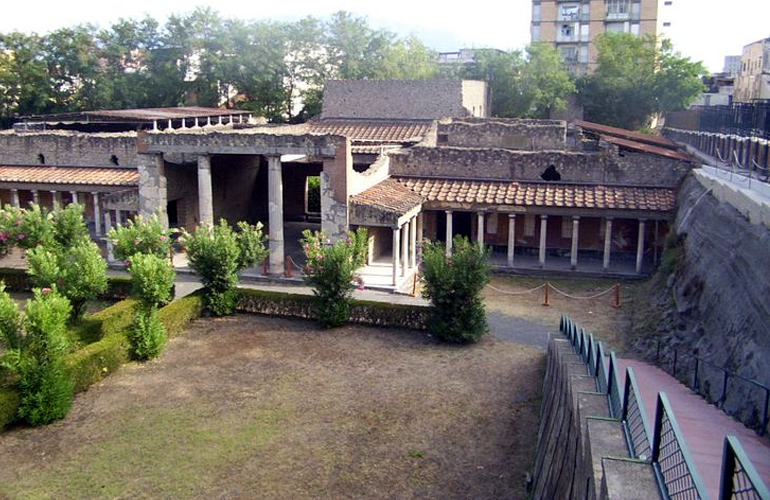 Oplontis
The name 'Oplontis' was used for the first time in the Tabula Peutingeriana, a copy of a XII century Roman map showing the military routes of the Empire. The site is located between Pompeii and Herculaneum, within the modern town of Torre Annunziata.
Details
---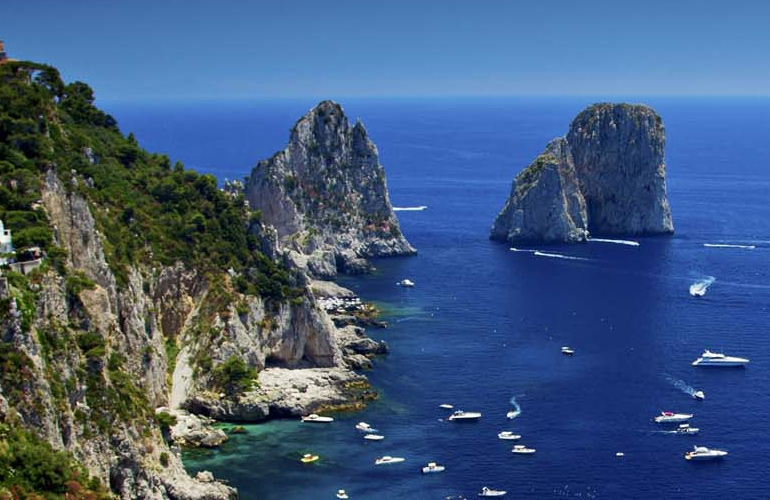 Capri
The Island of Capri is a real treasure bursting with natural beauty, with stunning panoramas and beautiful coastlines.There is an abundance of different and inspiring geological features: the Faraglioni rocks, Mount Solaro and the celebrated Blue Grotto
Details
---
---