YOUR EXCURSION:
| Excursion | Duration hours | Included |
| --- | --- | --- |
| SORRENTO AND POMPEII | 8 | English speaking driver, vat, gasoline, tolls |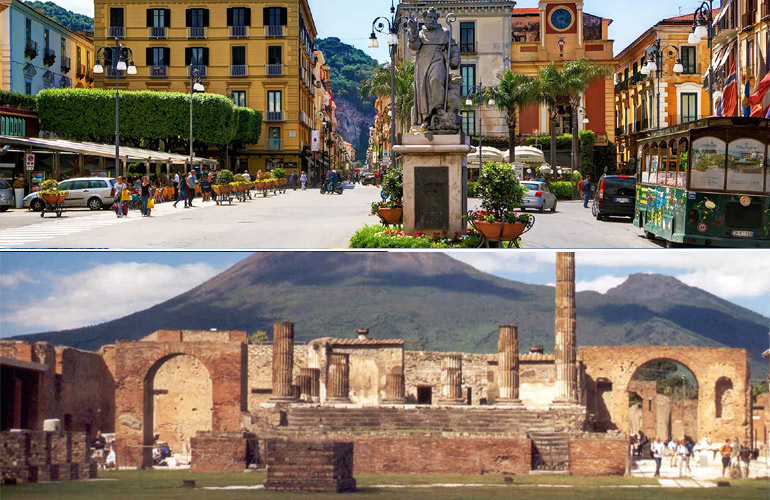 Famous worldwide, the excavations of Pompeii is the only archaeological site in the world, along with that of Herculaneum, capable of returning visitors to a Roman town, In 79 AD, an era from which the Vesuviuserupted causing devastation to the surrounding area. Pompeii owes its exceptional state of preservation the way in which it was buried, Tonnes of ash & pumice had covered over 6 meters of Pompeii but preserving it the same time, The same pyroclastic materials, united around invested bodies, have kept the mark, allowing archaeologists to find short but atrocious fears.
Sorrento Is the birth place of the poet Torquato Tasso and the main square was named after him where I will stop so you can have time to enjoy cafés and drink in the atmosphere around the maze of narrow streets and shop selling bottles of limoncello, the local liqueur. Decadent, grand hotels perch on the cliffs with splendid views over the sea on one side and lush gardens on the other. Take time out from the beaches and cafés to visit Palazzo Correale and its museum. The grand cathedral of Sorrento dates from the 14th century and has painting by artists from the Napolitain school, a marble archbishop's throne and wooden choirstalls handcarved by Sorrentine craftsmen.
---