YOUR EXCURSION:
| Excursion | Duration hours | Included |
| --- | --- | --- |
| POMPEII AND MT. VESUVIUS | 7 | English speaking driver, vehicle, fuel, tolls |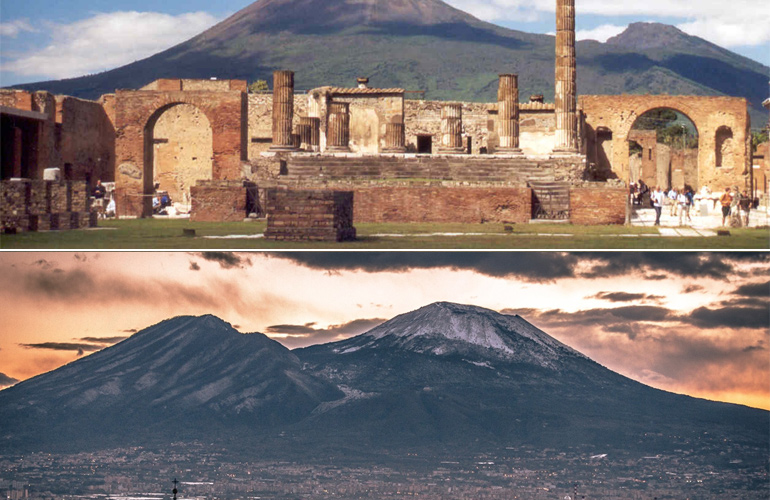 Pompeii holds an intense charm for visitors today. Following the eruption of the volcano Vesuvius in the year 79 A.D., Pompeii lay buried and forgotten for hundreds of years. The town is high on the list of the Wonders of the World and the excavations begun in the 18th century are still being carried out today. The ruins will take you slowly through some of the ancient streets of Pompeii where you can see Baths, Forums and Villas. Even if your interests do not lie in history, this is an archeological site that cannot fail impress you. Mount Vesuvius dominates the Bay of Naples. It is the only active volcano on the mainland of Europe. The slopes were once covered with vineyards and woods and provided an innocent looking backdrop of the bustling town below. The coach will take you to within 1000 metres from the top of Vesuvius and from here you can walk to the very top and admire the splendid panoramic views across the bay.
---