YOUR EXCURSION:
| Excursion | Duration hours | Included |
| --- | --- | --- |
| HERCULANEUM | 4 | English speaking driver, vehicle, fuel, tolls |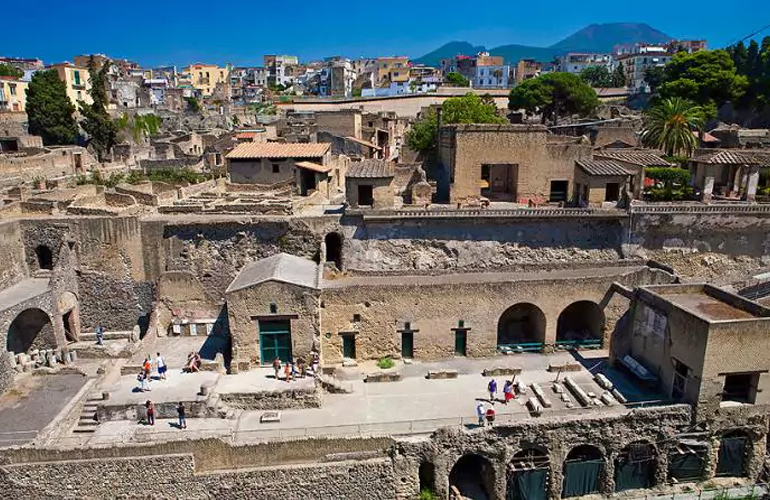 Our journey takes us along the motorway to Herculaneum which was destroyed along with Pompeii in 79 AD, and was rediscovered in 1709. It was a residential town which, nevertheless, did not have Pompeii's commercial importance, surrounded by villas of wealthy Romans. When the catastrophe of 79 AD occurred, Herculaneum was buried by a torrent of mud that hardened into a soft tufa that preserved many of the wooden parts of houses and household objects which can be seen today. A large portion of old Herculaneum is still buried under the modern town and even today excavations are going on to discover what treasures lie buried under the rock.
---