YOUR EXCURSION:
| Excursion | Duration hours | Included |
| --- | --- | --- |
| AMALFI COAST: POSITANO - AMALFI - RAVELLO | 8 | English speaking driver, vehicle, fuel, tolls |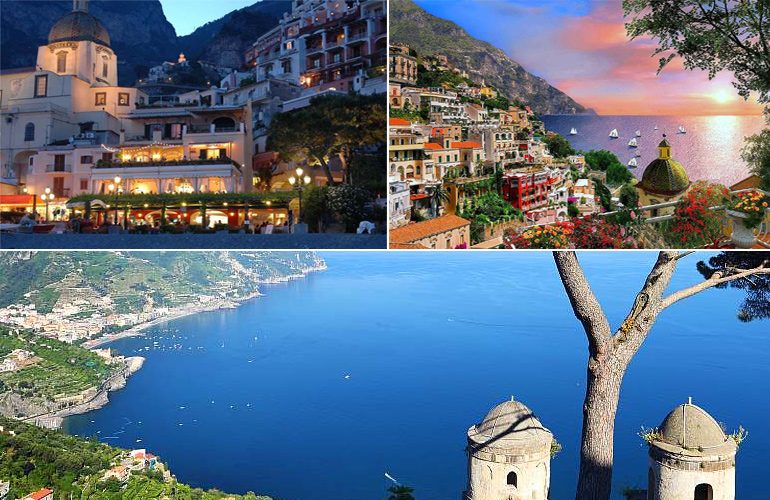 The Amalfi drive, said to be the most spectacular road in Europe, winds on top of the cliff and offers breathtaking panoramic views at every bend. Each spot is a fantastic small world of its own which dazzles the imagination and inspires unforgettable impressions. We'll make a stop in Positano which is one of the splendid jewel of this coastline, boasting picturesque pink and white villas perched spectacularly on the steep hill side. Then we'll go on to Amalfi, which gives its name to the whole coast it lies on. Once a thriving Marine Republic, powerful and prosperous and now a longed-for holydays resort. The unmistakeable cluster of white tightly packed houses rising up the hill side is dominated by the beautiful Cathedral which stands superbly on top of a long flight of steps going up from the main square. Kept in the magnificent Cathedral there are the remains of the Patron Saint of Amalfi and also of Scotland - Saint Andrew. From Amalfi we'll visit Ravello which nestles eleven hundred feet above sea level on the hill side. We'll visit Villa Rufolo which gave the musician Richard Wagner the inspiration to create one of his most famous operas, the Parsifal.
---